Microsoft Dynamics Navision - commonly known as Dynamics NAV - is an adaptable enterprise resource planning (ERP) system solution.
Dynamics NAV can be used to manage all areas of a business including:
Finance & accounting
Supply chain, manufacturing & operations
Sales
Project management
Operations and business reporting
By streamlining work processes, Navision helps drive more sales, increase staff efficiency and raise overall business profitability.
Discover how in this example.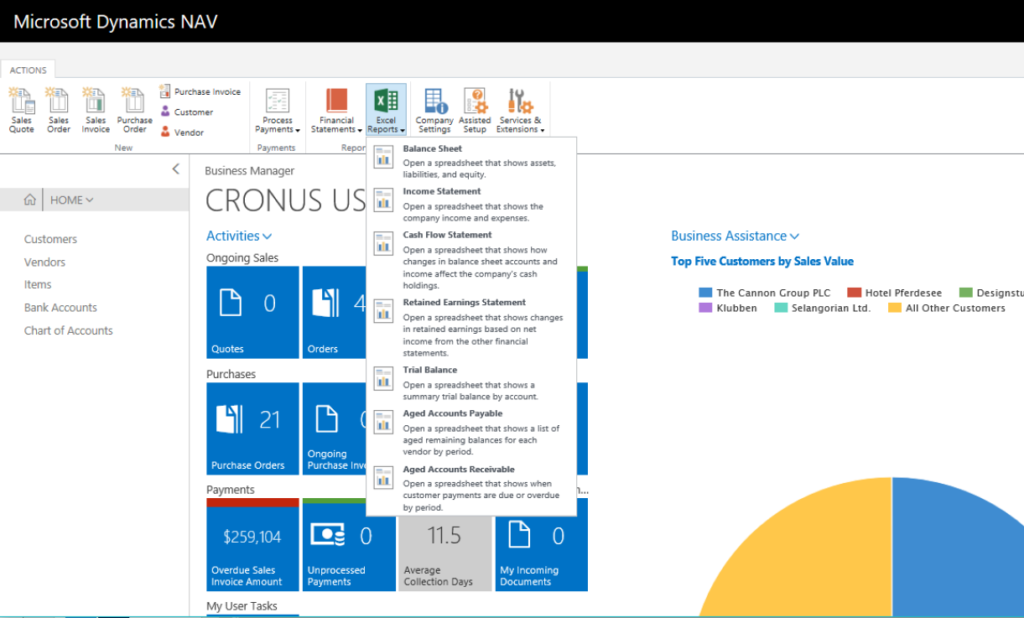 Navision Support & Services
Microsoft has chosen to retire Navision, replacing it with Dynamics 365 Business Central. Over time, all versions of Navision will become unsupported by Microsoft - this is already the case for over 50% of instances.
However, this does not mean the end for your existing Dynamics NAV ERP system straight away.
Akita is an experienced developer of Microsoft Dynamics with specialist Navision resources. We work with organisations to continue to develop and add functionality to their NAV instances.
Our full range of Dynamics NAV services include:
Consultancy
Development
Project management
Integrations
NAV software hosting
Ongoing support
Through our services, we allow organisations to continue to make the most of their investment in Navision.
Navision Migration
As Navision is now a legacy solution, we can help organisations to prepare for their next solution. Akita can strategise a migration solution, including identifying data that will (and won't) need to make the journey.
Once ready, we can then develop a cloud-hosted or on-premise Business Central solution. Through our consultancy services, we'll identify the key functions of your exiting Navision instance and ensure these form the core of your new ERP system.
Through our knowledge of the platform and how you work, we'll then determine which of the new features within Business Central can best serve the way you work.
To discuss Microsoft Dynamics Navision support, services or migrations, please get in touch.